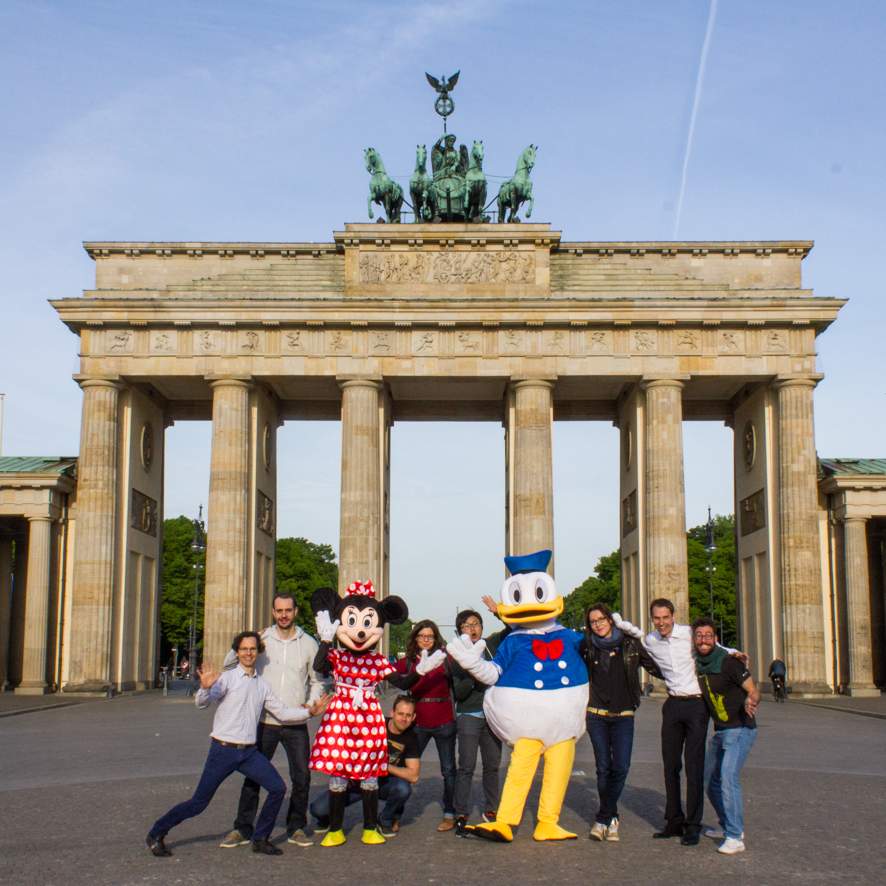 10 scientists from the Chair of "Sustainable Engineering" at Technical University of Berlin run 6 km through Berlin at the company run b2run on 10th September 2015. They change their identity from half-decent scientists to comic characters under the condition that:
10,000 € are donated for the non-profit registered organization "Acute support for children and adolescents in Lebanon" (ASCAL).
You want to see your friends, colleagues, lecturers, project partners, etc. running as Donald Duck, Minnie Mouse, Goofy and Co. through Berlin? Then please donate generously stating "We Run for Kids – TU Berlin" as reason for transfer.
Akut-Hilfe für Kinder und Jugendliche im Libanon e.V.
Sparkasse Freiburg-Nördlicher Breisgau
IBAN: DE09680501010013230489
BIC: FRSPDE66XXX
Your donation is tax deductible. In order to receive a donation receipt, simply add your address to the reason for transfer or send an e-mail to:

Thank you very much for your support!